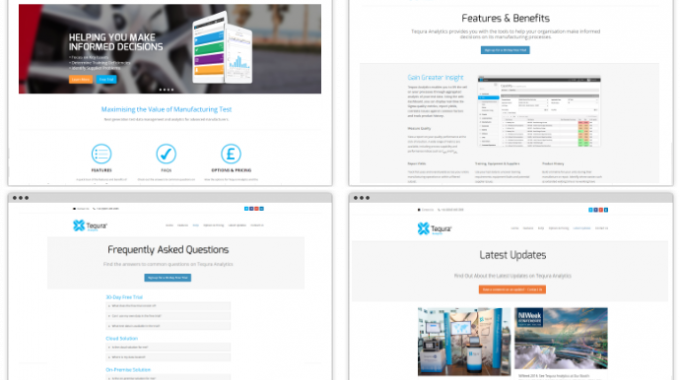 Simplicity AI have announced the launch of a dedicated website for the Tequra Analytics product, enabling customers to easily learn how it can provide benefits for their manufacturing activities. For the first time customers can now sign-up for a free 30-day trial, enabling them to take a hands-on test-drive.
"We're really excited about our new website for Tequra Analytics, as it provides our customers with a one-stop location where they can learn more about how its features and benefits", said Simplicity AI Operations Director Simon Smith. "At the same time, we're launching our trial service where eligible customers can try Tequra Analytics for 30-days before they buy".
Tequra Analytics uses data insight to provide manufacturers with tools to improve production yield, reduce defects and manage quality. It imports manufacturing test data from a wide range sources, including systems built on NI LabVIEW, NI TestStand or .NET, efficiently managing it in a central database.