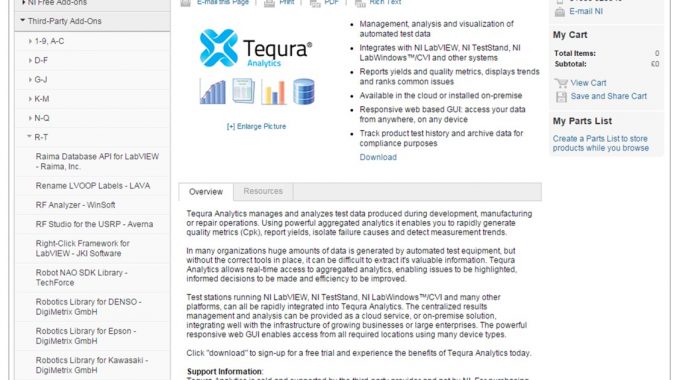 The powerful features of Tequra Analytics are now more easily accessible to users of National Instruments products such as LabVIEW and TestStand, via the LabVIEW Tools Network.
About the LabVIEW Tools Network
The LabVIEW Tools Network provides a central location for browsing and purchasing add-ons for National Products. These add-on tools can improve success by enhancing the capability of NI platforms.
 Certified by National Instruments

Each product in the LabVIEW Tools Network has been tested and certified for compatibility by National Instruments, prior to being added.